Our new mobile game app Tiltaround is ready for free download in all stores in June 2015
Tiltaround has 5 sophistically game modes with various difficulties, where you can prove your dexterity. In addition to that you can choose between more than 10 balls, each with its own design, material and characteristic.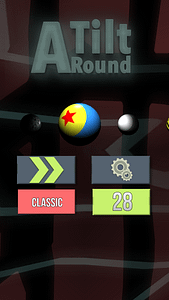 We are looking forward to your feedback for Tiltaround. Keep going!
Here you get more information about this game 😉